OLLI-UO Offerings Winter 2020 Archive
An archive of Winter 2020 courses and activities is listed below. Current course listings can be found on the Course and Activity Descriptions pages.
Lectures
First Monday of the month, 1:30–4:00 p.m.
The last in-person lecture was held March 2, 2020. We are working on a way to offer these lectures virtually.
LOCATION
Possibly offered via Zoom. Details to come.
Focus
Movies are magic! Is it the darkened room…the wide screen . . . the music . . . the popcorn?  Or perhaps it is the opportunity movies grant us to lose ourselves in all kinds of extraordinary experiences that real life can never provide.  Great movies linger in our memories long after the closing credits. They move us to tears, make us laugh, and cause us to think about life in new and different ways.
Join OLLI-UO Central Oregon member Roger Aikin for a fascinating series exploring the arts of movie making and the techniques that writers, directors, composers, cinematographers, and editors use to create illusions and manipulate their audience.  Roger taught film studies and has hundreds of digitized film clips to illustrate these topics, many of which should bring back those magic memories. There will be plenty of time for comments and conversation.
Roger received his PhD in Art History from Berkeley and taught for most of his career at Creighton University in Omaha, where he was also the chair of the Fine Arts Department and the director of the University Gallery. He has published books and articles on Renaissance art, American art, photography, and film. He has also exhibited his own photographs.
Join us for this fascinating look at the fine art of movie making!
TOPICS:
Monday, January 6: Film Music, part 2. More movie music!
Monday, February 3: Narrative and Time In Movies.  How do movies tell stories?  How is time in movies manipulated? Screen time, plot time, and story time.  The "audio/visual contract."  Unity, closure, and imaginariness.  Direct continuous narrative vs. parallel narratives and flashbacks.  Many examples from famous movies like Citizen Kane, Lawrence of Arabia, and Run Lola Run.
Monday, March 2: Cinematography and Editing.  The "Five C's of Cinematography": Camera angles, Continuity, Cutting, Close-ups, and Composition. The fascinating "Kuleshov Effect," point of view, color and black-and-white, lighting, montage sequences, parallel editing, transitions (graphic matches), and some famous "long takes." Many examples drawn from Hitchcock to Spielberg.
PRESENTER
Roger Aikin
Meets
First Mondays of the month, December 2019 through March 2020, 1:30–3:30 p.m.
Wednesdays, January 8–February 5, 2020, 10:00 a.m.–noon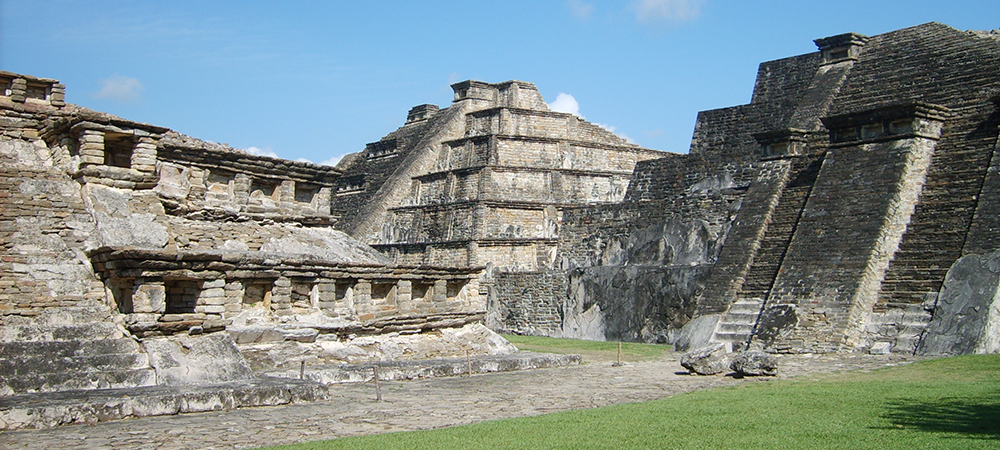 LOCATION
Elks Lodge, 63120 Boyd Acres Rd, Bend, 97701
FOCUS
Between 1400 BC and AD 1521, Mesoamerica (the most architecturally-intensive region of North America) was home to thousands of ancient kingdoms and a few metropoli, forged by people from dozens of distinct cultures. Each ancient city had a distinctive visual character. In fact, it could be said that the focus of ancient Mesoamerican architects was on shaping earth or stone to define and manifest the specific qualities and history of a place.
This series of five lectures examines how important cities from different cultures built unique visual identities that reflected their local topography, explained their historical founding and the protection of their patron deities, and linked their location with a recurring astronomical phenomenon.
We are fortunate to have Bend resident Professor Carolyn E. Tate share her knowledge of the ancient art of the Americas. She curated the Pre-Columbian collection at the Dallas Museum of Art prior to starting her 23-year tenure at Texas Tech University. She has explored most of the major sites in Mesoamerica, with a special interest in the landscapes that surround them and the efforts each city made to create a unique place. Dr. Tate's two books: Yaxchilan: The Design of a Maya Ceremonial City and Reconsidering Olmec Visual Culture: The Unborn, Women, and Creation focus on how Mesoamericans situated their ritual-civic centers in place, history, and cosmology.
TOPICS
January 8:  Mesoamerica: A Place Apart  (Repeat overview lecture)
This lecture introduces Mesoamerica, one of the six places in the world in which "civilization" developed independently of outside contact.  It was home to North America's towering pyramids and to the great civilizations of the Aztec, Maya, and other remarkable culture groups. Because life in Mesoamerica was closely linked to the cultivation of maize (corn), the geographical extent of this cultural area corresponds to the region in which farmers could produce reliable harvests. This region began to the south of the arid northern zone of Mexico at about 22 degrees North and stretched throughout the central and southern portions of Mexico, all of Guatemala and Belize, and into Honduras and El Salvador. Although this region was diverse geographically, linguistically, and ethnically, its inhabitants shared important cultural practices such as a calendar, technologies of mathematics and astronomy, spiritual principles, and methods of constructing houses and masonry architecture.
January 15:  Tikal: Palaces and Funerary Monuments for Maya Kings of Time (250 BC–AD 800)
The Maya created one of the world's great civilizations.  Deep in the rainforest, they founded over one hundred kingdoms, where writing, the arts, mathematics, astronomy, music, and of course, architecture flourished.  They learned to take advantage of a challenging environment and built their cities without beasts of burden, metal tools, or the wheel.
Wednesday, January 22: Palenque:  The Rebirth of Rulers and their Patron Deities (AD 550– 750)
Palenque was a small kingdom that has had a huge impact on modern understandings of the ancient Maya.  Not only is it often referred to as an "architectural jewel" due to the elegant proportions of its structures and its innovative roofing and vaulting systems, but its hieroglyphic texts and bas-relief sculpture reveal much about ancient Maya history, ritual, and cosmology.
January 29:  At Snake Mountain: Ballcourts and Pyramids at El Tajín and Chichén Itzá  (AD 650–1000)
Today we focus on two relatively contemporaneous Epi-Classic cities, El Tajín in Central Veracruz and Chichén Itzá, a Maya site.  "Epi" means "after." The Epi-Classic, which dates from 650 to about 1000 AD is after the fall of Teotihuacan.  After 800, the Classic Maya cities in the central lowlands also experienced a relatively swift collapse.  In this era, numerous new cities emerged or came into prominence, often borrowing from Teotihuacan and the Maya their symbols of grandeur and prestige, their painting and figural styles, and even their deities.
February 5: Tenochtitlan: The Heart of the Aztec Empire (AD 1325–1521)
Tenochtitlan is important for many reasons. In 1519, when the Spanish under Cortés invaded, it was the largest city of the New World. It had grown to its impressive size of around 250,000 in less than 200 years. Despite a difficult beginning, continuing warfare, struggles, and strategic alliances eventually led to Tenochtitlan's pre-eminence as the center of a large tributary empire. When Cortés and his men saw the gleaming white city, with tall pyramids and broad avenues and canals, apparently floating in the lake, they were awed by its orderliness and magnificence as well as its strangeness.
MEETS
Wednesdays, January 8–February 5, 2020, 10:00 a.m.–noon
COURSE MANAGER
Pat Ackley
Mondays, January 13, February 10, and March 9, 1:30 p.m.–3:30 p.m.
Registration is not required.
LOCATION
Elks Lodge, 63120 Boyd Acres Rd, Bend, 97701
FOCUS
What do you really know about the law? What are these institutions that regulate our behavior and shape the way we live?  How do issues make it to the Supreme Court? Join OLLI-UO Central Oregon member Jim Brown for a broad-brush introduction to our legal system. Jim is a retired attorney who has years of experience serving as a trial lawyer, Benton County District Attorney, Counsel to the Governor of Oregon, and State Attorney General. He attended American University, before graduating Willamette University magna cum laude with a B.A., and Yale Law School with an LL.B.
TOPICS
January 13: The legal system big picture: how our system developed, English origins, the common law (contrast with civil law in many other countries), dual legal systems in America (state and federal), origins and differences (including judicial appointment v. election)
Criminal cases: law enforcement agencies and their jurisdictions; district attorneys, authority and discretion; defense attorneys, responsibilities and funding; relationships between prosecutors and police agencies and between prosecutors and defenders; Constitutional rights applied: police stops, search and seizure indictment by grand juries.
February 10: "What's a crime?" the Oregon Criminal Code, origins and rationale; the anatomy of a jury trial: role of the Grand Jury, trial jury selection, the trial stages; witness testimony, rules of evidence, objections (how and why), trial tactics, whether or not cases get to the jury.
Civil cases, procedures (motions, discovery, depositions), arbitration, mediation, how they are different from criminal trial; the appeal process–the procedures, standards, Oregon appeals courts; U.S. Supreme Court and how to get there
March 9: Oregon's Attorney General and the Department of Justice: the several divisions and what they do; the Attorney General's authority and responsibilities–the dynamics–interaction with the Governor, other state office holders–a bit of history (or, some things that they never taught me in law school)
Administrative law ("rules," hearings, licenses, and other rights)–fundamental for practical government operation (or) hidden threat to civil rights?
MEETS
Mondays, January 13, February 10, and March 9, 1:30 p.m.–3:30 p.m.
PRESENTER
Jim Brown
Wednesday, January 15, 2:00–4:00 p.m.  Alaska-Mexico Room
This informal talk will begin with a description of the death penalty legal process, including who is eligible for this penalty, the trial court procedures and the three-stage appeals process along with the costs of all these procedures. We next will briefly discuss research on who receives death sentences and who is executed many years later. This treatment will be followed by a short discussion of the research findings on the possible deterrent effects of capital punishment. In addition, presenter David Jacobs may discuss his research on the social and political conditions that lead to the use of this penalty and the ethics of it in light of the findings outlined in this talk.
Jacobs has published five statistical analyses that dealt with this subject. The first isolated the state political and social factors that help determine whether the death penalty is legal in the states, another dealt with the factors that produce more (or fewer) death sentences in the states, while another publication isolated the state and individual characteristics that help determine who is executed many years after a death sentence.
Tuesday, January 21, 2:00–3:00 p.m. Alaska-Mexico Room
American soldiers wrote a significant body of poetry during the Vietnam War, as British soldiers did in WWI. This is poetry that matters, poetry of witness that begs us not to forget. Read it as part of our troubled history, and in the context of other war poetry. Vets especially welcome.
About the presenter: University of Oregon Professor Emeritus James W. Earl earned his PhD in medieval English literature at Cornell University in 1971. He taught at the University of Virginia and at Fordham University before joining the UO Department of English in 1987. He cofounded the UO Medieval Studies Program in 1990 and was its first director. Earl founded UO Insight Seminars in 2003. Since then he has offered many month-long seminars on topics in the humanities ranging from Homer, Herodotus and the Bible, to Shakespeare, Tolstoy and Gandhi.
This lecture is a preview/overview of the full four-week course and is open to the public. For more information on 2020 UO Insight Seminars offerings, visit the program website.
Monday, January 27 and February 10, 2:00–4:00 p.m.  Alaska-Mexico Room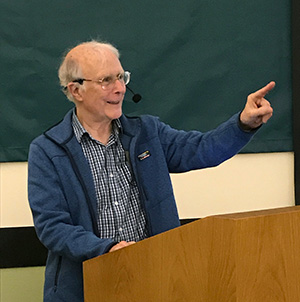 Do you prefer to read paper or e-books? But, is that really an important question? Media all around us are changing much more dramatically than that. Think of hypertext dreams dying, the web's bright promise and its grubby commercial reality, wikis and a blogosphere filled with trolls, story arcs over long episodes, fan fiction and cosplay, complex pages with weird mixtures of argument emotion imagery and irony, and immersive media (VR and AR) that undermine critical distance. (If some of these sound unfamiliar, come and learn what's streaming around you.)
How do we learn to read anew, when the skills we were taught don't work as well as they used to? How do we hold on to ourselves, stay centered, and make critical judgments in the midst of today's overwhelming media flow? Can we apply old rhetorical and philosophical analyses to new media that actively try to undermine them? In two two-hour sessions (on January 27 and two weeks later on February 10) David Kolb will discuss how he was taught to read and why that is no longer adequate. What old skills need improving and what new skills do we need to stay afloat in the flood? Can Socrates survive Facebook and fake news?
David Kolb received his PhD in philosophy from Yale University and taught at Fordham University, the University of Chicago, Nanzan University in Japan, and at Bates College in Maine as the Charles A. Dana Professor of Philosophy. Since 2002 he has devoted himself full-time to writing and lecturing. He is a member of OLLI-UO.
Wednesday, January 29, 2:00–3:00 p.m. Alaska-Mexico Room
The fire at Notre Dame in Paris has sparked a renewed interest in European cathedrals. We will examine the expression of the sacred through architectural space, style and symbolism, in seven of Europe's greatest buildings, in Paris, London, Rome, Florence, Cordoba and Istanbul.
About the presenter: A specialist in Italian art of the sixteenth and seventeenth centuries, James Harper holds a PhD in the History of Art from the University of Pennsylvania. Harper is the Director of the University of Oregon's interdisciplinary Museum Studies Program. Prior to coming to the University of Oregon in 2000, he worked in museums including the National Gallery of Art, the Philadelphia Museum of Art and the Harvard University Art Museums. In Oregon, he maintains a close relationship with the University's Jordan Schnitzer Museum of Art, where he has served as a guest curator and as a member of the museum's Leadership Council.
This lecture is a preview/overview of the full four-week course and is open to the public. For more information on 2020 UO Insight Seminars offerings, visit the program website.
Tuesday, February 4, 2:00–4:00 p.m. Alaska-Mexico Room
Census scams, identity scams, grandparents scams, funeral scams—con artists find new ways to steal money from you every day. Instructors Suzan Turley and Suzanne Knight dig into the latest trends and share tools in fighting fraud. Learn about the latest scams, the psychology behind scams, and how to spot a scam. This two-hour session will help you learn tips to prevent fraud. Attendees will walk away with tools to help keep yourself and your family safe against fraud and identity theft.
About the Instructors
Suzan Turley has trained others and spoken publicly in every position in her career. She is retired from the Justice Department, Financial Fraud unit and currently owns Suz Travels. Bank of the West asked her to write a training manual and implement a training program for newly hired front line personnel. Suzan holds an advanced leadership certification and the Distinguished Toastmaster Award from Toastmasters International.
Suzanne Knight started 1-2-1 Personal Computer Training in 1997. She was the owner/operator until she retired in 2015. As an entrepreneur, Suzanne instructed businesses, corporations of all sizes and home clients on how to get the most from their computer. Individual training for programs and computer maintenance was her specialty. She is especially interested in mentoring women to become entrepreneurs
OLLI-UO hosts this AARP-Oregon event: it is free and open to the public.
Wednesday, February 5, 2:00–4:00 p.m.  Alaska-Mexico Room
Death is a universal event that transcends many of the differences between us, but it's not something that we have regular opportunities to think and talk about. Oregon Humanities developed the Talking About Dying program to create more public opportunities to reflect on the stories and influences that shape our thinking about death and dying and to hear perspectives and ideas from fellow community members. During the program, participants talk together about questions such as, What do we want—and not want—at the end of our life? How might our family, culture, religion, and beliefs shape how we think about death? How do access to care, geography, and desires to be remembered affect our decisions about the end of our life? Facilitators of Talking about Dying programs are trained professionals working in the fields of chaplaincy, counseling, gerontology, facilitation, and hospice care around Oregon.
This Conversation Project will be facilitated by Andrea Cano, a hospital chaplain who believes that people approach the theme of death better if they talk about their life, reflect on beginnings, the family and what's important to them.
OLLI-UO is pleased to partner with Oregon Humanities on this session, which is free and open to the public.
Tuesday, February 11, 2:00–4:00 p.m. Alaska-Mexico Room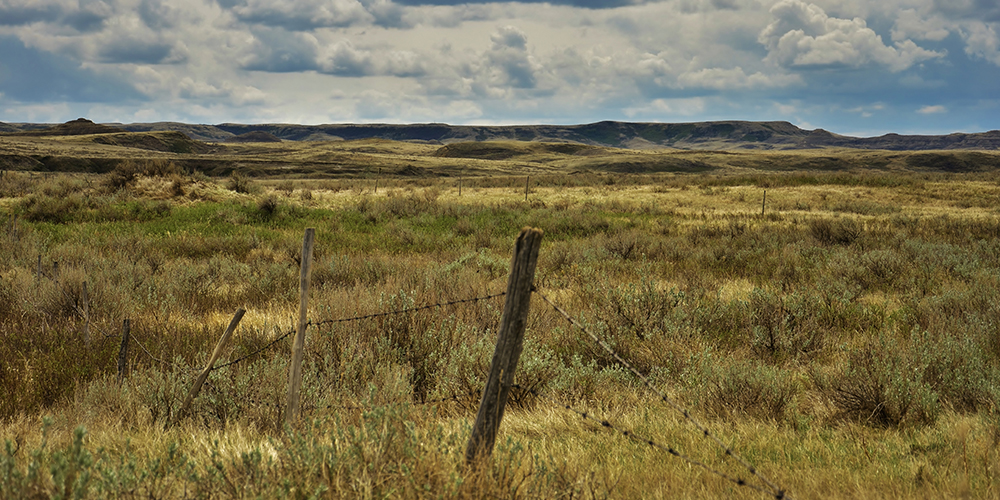 This talk outlines an explanation for cooling of the past 20 million years by the spread of grass-grazer ecosystems creating soils called Mollisols that have unprecedented carbon storage. The first part of the talk outlines the role of soils in global cooling leading to the Quaternary Ice age, which is attributed to the evolution of new ecosystems of rangelands and new soil types such as Mollisols. Second is the application of this information on the role of soils in planetary climate to farming techniques designed to mitigate global warming.
Greg Retallack is Australian by birth but has long been a professor at the University of Oregon, and director of the Condon Collection of the Museum of Natural and Cultural History of the University of Oregon. His research concerns the history of soil formation deep in geological time, with special attention to major events in the evolution of life on land, such as the advent of land plants, trees, and grasslands. He is author of two popular textbooks and 260 peer-reviewed publications. His family in Eugene includes Diane Retallack, Director of the Eugene Concert Choir.
Wednesdays, February 12, 26, and March 4, 1:30–3:30 p.m.
Registration is not required.
LOCATION
Elks Lodge, 63120 Boyd Acres Rd, Bend, OR 97701
FOCUS
"Current Calamity in the Middle East" will look at both the history of the region and contemporary events that have reenergized the clash between Sunni and Shia Muslims, the role of Israel, and the multitude of proxy conflicts supported by a possible nuclear option.
OLLI member Bob Harrison taught European and Middle Eastern history at Southern Oregon University for 25 years, was a Fulbright Scholar, and taught previous OLLI courses on Islam, Alexander the Great, World War I, Britain in the Middle East, Ancient Western Civilizations, and Imperial Russia. Bob has given several fascinating lectures to our members over the years.
WEEK 1: FEBRUARY 12
Beginning of Sunni-Shia Split and theological division during Abbasid Caliphate at Baghdad; Mongol destruction; Coming of Ottoman Sunnis and Persian Safavid Shiites.
WEEK 2: FEBRUARY 26
Religious War-Ottomans vs Safavids 1500-1800. Enter the European rivals and 19th Century Cold War: Russian Expansionism vs British Imperialism; The Afghan Wars and Crimea.
WEEK 3: MARCH 4
European boundaries: in Middle East, Iraq and Kuwait, Syria and Palestine from Ottoman territory, Persia and Gulf states from Safavid Persia. War erupts. Persian-Iran Revolution; Shah ousted; Shia re-emerges in Iran 1979. Russia invaded Afghanistan 1980. Iran-Iraq War; Sunni vs Shia 1980-88. Iraq invades Kuwait 1990. No winners. Undeclared war continues: lran and proxies vs Saudi-led Sunni states. Both sides support Palestinians against Israel and Zionists. Any peace in sight???
PRESENTER
Bob Harrison
MEETS
February 12, 26, and March 4, 1:30–3:30 p.m.
Monday, February 24, 2:00–3:00 p.m. Alaska-Mexico Room
John Webster's tragedies depict strong women struggling for independence in corrupt families and dangerous love affairs. The Duchess of Malfi is the most-performed non-Shakespearean Renaissance play; The White Devil addresses still-important questions of power, law, and gender equity.
About the presenter: Dr. Lara Bovilsky is an Associate Professor in the UO Department of English whose work explores early modern British understandings of group and individual identity. Her first book, Barbarous Play: Race on the English Renaissance Stage (University of Minnesota Press, 2008), examines depictions of race in early modern drama by Shakespeare, Marlowe, Webster, and Middleton.
Her website tells the story of how Shakespeare's global rise and influence depended on and led to successive waves of rewritings and alteration of his works. Have a look at how some of the new plays, fan fiction, and children's versions of Shakespeare enabled Shakespeare's changing role in culture and literature.
This lecture is a preview/overview of the full four-week UO Insight Seminars course and is open to the public. For more information on 2020 UO Insight Seminars offerings, visit the program website.
Wednesdays, February 19 and 26, 2:00–4:00 p.m. Alaska-Mexico Room
Born in Philadelphia just at the end of the 19th Century, this prolific artist worked in wire and steel to produce some of the world's most monumental sculptures. After completing a degree in mechanical engineering at the Steven Institute of Technology in New Jersey, he took a variety of jobs, including hydraulic engineer and timekeeper at a logging camp. Nothing inspired, however, so he enrolled at the Art Students League of New York City. He began doing cover illustrations for the National Police Gazette and developed a fascination with the circus, which inspired him to make little motorized circus figures, using wire, cloth, wood, and tiny props.
Not long afterwards, he moved to Paris where he entertained many prominent avant-garde artists–Picasso, Leger, Duchamp, Mondrian–with his "Cirque Calder." On one of his trips back to the the USA, Calder met Louisa James, the grand-niece of Henry and William James. They married in 1931. Settling in America, he set about to produce the intricate kinetic scuptures that Marcel Duchamp had called "mobiles" (moving art) and also some "stabiles," stationary large abstract metal sculptures, named such by artist Jean Arp.
Today the artist's work is in museums and public spaces the world over. From Manhattan to Jerusalem, Honolulu to Mexico City, the sculptures are captivating examples of the marriage of metal and motion, mass and space.
Join us on Wednesdays, February 19 and 26, when we explore the works of Alexander Calder, presented by Helene-Carol Brown. Part One will be a film showing Calder as he is seen by artists and critics, with an extensive look at the body of work for which he is internationally renowned. Part Two will be an extensive PowerPoint on Calder's life and work, followed by an interactive exercise. Spoiler Alert for Part Two: Bring a pair of needle-nosed pliers.
Helene-Carol Brown is a graduate of UCLA with a BA in History and a double minor in Art History and French. Her concentration was European History and the Age of Louis XIV. She taught school for 14 years in Los Angeles and Orange County.
Uprooted to New England and settled in New Hampshire, she received a full academic scholarship for her master's degree in History from the University of New Hampshire, Durham. Her thesis documented the tribulations of the civilian populations in the thirteen colonies during the American Revolution, whose plight had never been thoroughly explored by American historians. She has written three published historical novels of the American Revolution involving the civilians and their real-life experiences in the war.
Returning to the West, Helene became a Master Gardener in Santa Cruz, CA, and taught several Art History courses at UC Santa Cruz, particularly in the history of garden design from Babylon to the 21st Century. Now settled in Eugene, she presents art history and biography programs at OLLI-UO. She is a gardener, avid reader, and OLLI-UO member.
Tuesdays, February 11, 18, 25, March 3, 10, 17, Noon–1:30 p.m. Canada Room
The U.S. Constitution is at the core of the American political system. Yet, despite its central role in our lives, this ever-controversial founding document is vague about many of the issues confronting modern society. Each session will include viewing and discussion of two short topics, including:
Session one
Origins and Functions of the Constitution
The Marshall Court and the Constitution
Session two
The Scope of the Executive Power
Congress and the New Deal Commerce Clause
Session three
Congress and the Commerce Clause Today
Individual Liberty: Contracts and Privacy
Session four
Liberty Disputed: Abortion and Gay Rights
Equal Protection and Civil Rights
Session five
The Affirmative Action Conundrum
Sex Discrimination and Women's Rights
Session six
The Nature of the Judicial Power
The Politics of Constitutional Law
Facilitators for this series are Eugene/Springfield members Catherine Koller and Dina Wills.
Tuesday, March 3 and 10, 2:00–4:00 p.m. Alaska-Mexico Room
In the United States, $600 billion annually is stolen by white-collar criminals – more than 40 times the total losses from property crimes and bank robbery combined. In 2018, Gross Domestic Product (GDP) of 89% of countries, 169 of 190 countries, was less than the $600 billion stolen by these white-collar criminals in the USA. This presentation will help the audience spot con artists before they fall victim.
Presenter Meta Maxwell has a BS degree in business administration and an MS degree in agricultural and resource economics. Her career in international business has included work analyzing financial statements for a major bank as well as roles as director of corporate planning for a company with operations in 12 western states; director of internal controls for a major international contract air carrier; and as a consultant helping growing companies set up internal controls and international marketing channels. Her nonfiction book Used: A Journey Through a Con Man's World, is planned for publication this year.
Thursday, March 5, 11:30 a.m.–12:45 p.m. Alaska-Mexico Room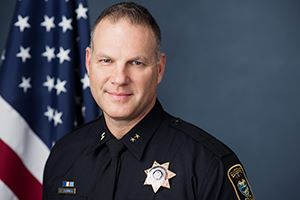 Join this special session of the Thinking Allowed study and discussion group to help welcome City of Eugene Police Chief Chris Skinner to OLLI-UO!
In his remarks, Chief Skinner will discuss the following topics:
Community Safety Initiative
Unhoused People
Growth of the Police Department
Crime Today
A question and answer session will follow the presentation.
Note: Thinking Allowed will not meet in the Canada Room on March 5; this special session has been moved to the Alasaka-Mexico Room to accommodate a larger number of participants.
Monday, March 9, 2:00–4:00 p.m. Alaska-Mexico Room
The Cold War era was fraught with the threat of nuclear catastrophe. In spite of Vladimir Nabokov's denial of interest in atomic bombs and the future of mankind, Presenter Jenifer Presto argues that Nabokov permits himself to entertain the possibility of the nuclear Armageddon in his late speculative novel, Ada or Ardor (1969), which is set on a fictional planet known as Antiterra. The tale is obsessed with the erotic culture of the ancient city of Pompeii, which was destroyed by a volcanic eruption more powerful than the atomic bombs dropped on Hiroshima and Nagasaki. Ada becomes, in the end, a novel about the last days of Pompeii, illustrating the nature of the nuclear epoch.
Jenifer Presto is associate professor of Comparative Literature and Russian at the University of Oregon, as well as the director of Russian, East European, and Eurasian Studies. She is the author of a study on gender and self-creation in Russian symbolism, and she is currently completing a new book, entitled Catastrophic Modernism: Italian Eruptions in Russian Culture. This study examines the interrelationship between modernity and catastrophe, positing an alternative strain of Russian modernism–one that was rooted not in the metropolitan centers of northern Europe but in the elemental forces of the continent's southern periphery.
Courses
Tuesdays, January 14–February 18, 2020, 10:00 a.m.–noon
(We are repeating this course because of popular demand. This class was first offered in July and August 2019.)
LOCATION
Elks Lodge, 63120 Boyd Acres Rd, Bend, 97701
FOCUS
The President of the United States of America can shape not just a nation, but the entire world. But what limits are there—if any—on presidential power? How do we keep such awesome authority in check? And who do we trust to shoulder this responsibility? In the Great Courses 12 DVD eye-opening, timely lectures of Investigating American Presidents, Professor Paul Rosenzweig, of The George Washington University School of Law, guides us through the ins and outs of presidential investigations, using past events as a lens through which to make sense of current (and future) ones. We'll witness the construction of the legal framework that informs how Congress and the courts handle charges of abuse of power.
Unpack the history of how institutions and procedures were set up to curb the powers of the executive branch.
Examine the legal advantages a U.S. president has that the average American citizen does not.
Discover the key roles that the media and the court of public opinion play in a presidential investigation.
Explore the possible limits to the president's ability to pardon specific individuals convicted of a crime.
Learn how investigative reports can help historians better understand presidential scandals of the past.
Along the way, you'll explore fascinating questions including:
How is it that a president has the power and authority to fire the person who is investigating him—and does the legality of that power matter?
Is it legal to indict a sitting president and, if so, what does that do to the management of the country or the rule of law?
What makes the court of public opinion such an invaluable way for a president to fight back against his or her investigators?
Which legal principles (such as those involving client confidentiality) apply to a president, and exactly how?
What would happen if, after receiving a grand jury subpoena and losing a case before the Supreme Court, a president was to simply refuse to testify?
What advantages does a president under investigation have that aren't available to the average American—and what disadvantages, as well?
Course manager Pat Ackley and fellow OLLI members will facilitate this six-week course.
TOPICS
January 14:  American Presidents and the Rule of Law; Presidential Investigations Through History. Facilitator: Pat Ackley
January 21: Separation of Powers and the Presidency; Watergate and the Special Prosecutor. Facilitator: Keith Sime
January 28: Rise and Fall of the Independent Counsel; Can a Sitting President Be Indicted? Facilitator: Judy Hurlburt
February 4: Presidential Use and Abuse of Privileges; Presidents, Prosecutors, and Public Opinion
February 11: The Pardon Power and Its Limits; Presidential Lies and Cover-ups. Tom Petullo
February 18: The Value of Investigative Reports; The Law and Politics of Impeachment. Facilitator: Pat Ackley
MEETS
Tuesdays, January 14–February 18, 2020, 10:00 a.m.–noon
COURSE MANAGER
Pat Ackley
Tuesdays, October 1, 2019–January 21, 2020, 1:30 p.m.–3:30 p.m.
Registration is not required.
LOCATION
Elks Lodge, 63120 Boyd Acres Rd, Bend, 97701
about this course
We have an enthusiastic group of science-minded people who enjoy presenting introductory college-level DVD science courses and discussing related ideas and information among group members. No specialized knowledge is required to appreciate these excellent lectures. It is not necessary to attend each class in sequence.
FOCUS
Open your mind this fall to the possibility that what you think you know about science is not the whole truth. Join us as our OLLI-UO Central Oregon science class considers popular scientific misconceptions.
 OLLI-UO Central Oregon member and resident scientist-at-large, Jim Hammond, helps us examine misunderstood science concepts: aliens, what's inside the atom, how planes fly, human intelligence, the truth about radiation, and even how quantum mechanics really works.
Professor Don Lincoln, a Senior Scientist at the Fermi National Accelerator Laboratory, introduces these topics in a magnificent 24-lecture video course offered through The Teaching Company.  The lessons bust myths, clear up confusion, and deliver scientific epiphanies that change how we think about the everyday world.
"Science," Professor Lincoln says, "is built on facts, sure. But it's also a methodology for determining and accepting—or rejecting—those facts. And inherent in science is a perpetual level of uncertainty and ignorance. Science has to be prepared to change and grow."
Understanding the Misconceptions of Science explores truths about some of science's most well known—and often-controversial topics. Ultimately, Professor Lincoln's research-backed lectures offer newer, better, and more accurate ways to understand and evaluate commonly misunderstood scientific ideas.
TOPICS
January 7: Why Do Black Holes Get Such a Bad Rap? What Banged, and Was It Big?
January 14: Can You Go Faster Than Light? Untangling How Quantum Mechanics Works
January 21: Untangling What Quantum Mechanics Means; Is There a Theory of Everything?
MEETS
Tuesdays, October 1, 2019–January 21, 2020, 1:30–3:30 p.m.
COURSE MANAGER
Russ Hopper
Wednesdays, January 22-March 11 Noon–1:45 p.m. Canada Room
Registration for this course is closed. The course is full.
Most western readers could readily define the word "hero" – the stalwart, strong, superior person whose journey toward heroic glory has defined the quest as a purposeful movement from beginning to achieved goal. And, as we visualize this individual, he is usually male: It is he who sets out; he who struggles; he who returns victorious.
Through the centuries, women writers have confronted this archetype, often to challenge how age-old definitions and symbols have shaped literatures worldwide. From earliest times, they have created works that grapple with the monolithic figure we call the hero and his quest, what Joseph Campbell calls the "monomyth," a structure that, according to Campbell, shapes all quest narratives. This image of a gendered-male hero is undercut by an irony as old as the word "hero" itself. Hero was a woman in Greek myth, and her name is the original basis for the word. In the myth, Hero brings her lamp to the Hellespont each night to light a way for her lover, Leander. Unlike the archetype that bears her name, this Hero did not journey; instead, she becomes a metaphor for those who have illuminated a path toward a redefined quest that shapes the journey of many women writers and their female characters.
This class will explore this path in the form of the story-telling – or re-telling – by women writers who seek to confront, understand, and challenge the monomyth of male heroism.
Delia Fisher received her B.A. and M.A. in English from CSU, Fullerton, in 1967-68, teaching secondary English in California until 1972, when she moved to Southern Oregon to be a mom and homesteader. In 1981, she decided to re-enter the outside-the-home working world and taught English composition at Rogue Community College for the next three years. In 1984, she moved to Eugene to teach in the University of Oregon's English and Multi-cultural Affairs departments. In 1988, she enrolled in the Ph.D. program at UO and completed her American literature Ph.D. in 1996. In 1997, she and her husband (also an American literature professor) moved to Alabama to teach world literature and composition at Auburn University. In 2001, they accepted teaching positions at Westfield State University in Westfield, MA. Her classes there focused on women writers and a wide variety of courses in the English Department. In addition, she coordinated the English Education Program until 2010, when she retired and returned to Eugene. In retirement, Delia has taught the course Women, Myth and Culture for OLLI-UO during the winter terms of 2018 and 2019.
Course materials: A course reader has been created by the instructor and will be made available for a $5 fee, payable at registration. This course also requires the novels The Woman Warrior by Maxine Hong Kingston and The Awakening by Kate Chopin.
Registration is required for this course and is limited to 25 persons. Registration will open online, over the phone, and in person on January 7.
Tuesdays, January 28–February 18, 1:30–3:30
Registration is not required.
LOCATION
Elks Lodge, 63120 Boyd Acres Rd, Bend, 97701
about this course
We have an enthusiastic group of science-minded people who enjoy presenting introductory college-level DVD science courses and discussing related ideas and information among group members. No specialized knowledge is required to appreciate these excellent lectures. It is not necessary to attend each class in sequence.
FOCUS
CRISPR (/ˈkrɪspər/) (Clustered Regularly Interspaced Short Palindromic Repeats) is a family of DNA sequences found within the genomes of prokaryotic organisms such as bacteria and archaea. This genome knowledge has been used to develop gene (DNA) editing tools applicable in all living organisms.
CRISPR–an acronym for the latest technology in genetic engineering. Have you heard of it? Do you understand its promise and consequences? It allows scientists to make precision edits to any DNA, bacterial or human, but CRISPR can also be used by anyone—even someone working in a garage with minimal genetics training!
Aided by a four-part NETFLIX documentary, Unnatural Selection, OLLI-UO Central Oregon members Russ Hopper and Gary Whiteakerlead us in an exploration of the profound ethical issues inherent in the myriad uses of CRISPR. One thread of the series explores the ethics of editing your own child's DNA.  Does the answer depend on whether your child is perfectly healthy or is dying of a degenerative disease?
Similar to many new technologies, CRISPR may have unintended consequences.  The U.S. Food and Drug Administration approves some gene therapies profiled in Unnatural Selection; others are not approved. Will this new technology enhance life for all of us equally, or will it widen the gap between haves and have-nots?
Join us for Unnatural Selection as we meet the scientists, hackers, critics, ethicists, and beneficiaries of the technologies that defy evolution and have the potential to do the world incredible good, or irreparable harm.
topics
January 28: Cut, Paste, Life
February 4: The First to Try
February 11: Changing an Entire Species
February 18: Our Next Generation
MEETS
Tuesdays, January 28–February 18, 1:30–3:30 p.m.
COURSE MANAGERs
Russ Hopper and Gary Whiteaker
Tuesdays, February 25–March 10, 1:30–3:30 p.m.
LOCATION
Elks Lodge, 63120 Boyd Acres Rd, Bend, 97701
ABOUT THIS COURSE
We have an enthusiastic group of science-minded people who enjoy presenting introductory college level DVD science courses and discussing related ideas and information among group members. No specialized knowledge is required to appreciate these excellent lectures. It is not necessary to attend each class in sequence.
FOCUS
OLLI-UO in Central Oregon member Elizabeth Polidan introduces us to the invisible world all around us, a world of astonishing complexity, invisible to the naked eye, and so crowded that its population staggers the mind. We participate in this world every day, often without knowing it. Explore the microscopic world and encounter the trillions of bacteria, fungi, and other organisms known as microbes. Learn the powerful role these microbes play in our lives, from the bacteria in the stomach that helps with digestion to the pathogens responsible for diseases.
Mysteries of the Microscopic World consists of 24 Great Courses lectures that explore how microbes evolve and adapt to various world environments. Learn how microbes grew and changed with us in beneficial associations as we descended from trees and created civilizations. Lectures cover germ evolution, epidemics, plagues, and germ warfare. Also included are discussions of diseases brought from the old to the new world, the origin of life on earth, the survival of microbial life in outer space, and more.
Lectures are presented by Dr. Bruce E. Fleury, Professor of the Practice in the Department of Ecology and Evolutionary Biology at Tulane University. He earned an M.S. and a Ph.D. in Biology, both from Tulane. Professor Fleury is the author of numerous articles and newspaper columns, both popular and professional, and a reference book on dinosaurs. He teaches between 600 and 700 students a year, and his courses include ornithology, introductory general biology and environmental biology, the history of life, and evolution in human health and disease.
TOPICS
February 25: The Invisible Realm; Stone Knives to Iron Plows
March 3: The Angel of Death; Germ Theory
March 10: The Evolutionary Arms Race; Microbial Strategies
MEETS
Tuesdays, February 25–March 10, 1:30–3:30 p.m.
COURSE MANAGER
Elizabeth Polidan
Wednesdays, February 5, 12, 19, 26, and March 4, 1:30–3:30 p.m.
Registration is not required.
Location
Elks Lodge, 63120 Boyd Acres Rd, Bend, 97701
focus
Would you like to increase your skills in editing digital photographs? Would you like to improve the digital images you receive from your family and friends or perhaps create something imaginative or artistic with your photos?
Develop your skills in editing digital photographs over the course of this four-session workshop guided by OLLI-UO Central Oregon member John Rhetts. Explore seven ideas to understand both digital editing and how to use Adobe Photoshop Elements, and by extension, the software that is already in your mobile devices and home computer.
The focus for these three sessions is on improving and editing the pictures you already take, not on how to take a good photo, nor how to operate your camera. No memorization and no math is required. These sessions are not technical.
At the end of this course, we can consider creating an OLLI-UO Shared Interest Group (SIG) to practice editing skills on your own photographs.
PRESENTER
John Rhetts
meets
Wednesdays, February 5–March 4, 1:30–3:30 p.m.
Tuesdays, February 25–March 10, 10:00 a.m.–noon
The remainder of this course will likely take place in Fall 2020.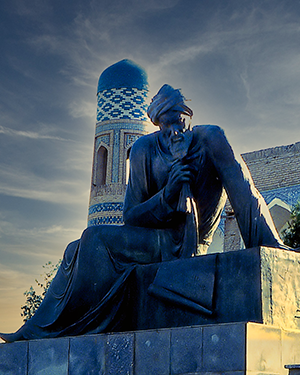 Location
Elks Lodge, 63120 Boyd Acres Rd, Bend, 97701
FOCUS
Course manager Pat Ackley and fellow OLLI-UO Central Oregon members facilitate a fascinating new look at a crucial 500-year history, headquartered in Baghdad, but impacting the wider world. The History and Achievements of the Islamic Golden Age is an opportunity to get to know the story and the accomplishments of a great period in human civilization.
Taught by acclaimed lecturer Eamonn Gearon, these 24 Great Courses lectures offer brilliant insights into an era too often overlooked by traditional history textbooks. The philosophers, scientists, inventors, and poets of the Abbasid Empire paved the way for the Renaissance and continue to affect our world today in surprising ways.
Encounter the often-over-looked story of one of the most important civilizations in world history, which is fascinating in its own right and also serves as an important bridge between antiquity and modernity. The course brings the story to life in rich detail and forever changes your perspective on world history.
TOPICS
Feb. 25: From Camels to Stars in the Middle East; Ibn Battuta's Search for Knowledge. Facilitator: Pat Ackley
March 3: Arabian Nights Caliph: Harun al-Rashid; The Arab World's Greatest Writer: al-Jahiz. Facilitator: Maggi Machala
March 10: Algebra, Algorithms, and al-Khwarizmi; Baghdad's House of Wisdom. Facilitator: Tom Machala
Muhammad, the Hadith, and Imam Bukhari; Interpreting and Defending the Quran. Facilitator: Judy Hurlburt
The Arab Herodotus: al-Masudi; Cairo, al-Haytham, and the Book of Optics
Master Muslim Scholar: al-Biruni; Astronomy in the Islamic Golden Age. Facilitator: Keith Sime
Medieval Muslim Medicine and Hospitals; Alchemistry and Chemistry in Early Baghdad. Facilitator: Maggi Machala
The Fertile Crescent, Water, and al-Jazari; Jewish Scholar in Cairo: Moses Maimonides. Facilitator: Bonnie Campbell
The Banu Musa's Inventions and Automatons; Mosques, Architecture, and Gothic Revival. Facilitator: Pat Ackley
 Arab Verse, Love Poetry, and Wine Songs; Medieval Mastermind: Avicenna (Ibn Sina) Faciliator: TBD
Entertaining in the Time of the Abbasids; Calligraphy, Carpets, & the Arabic Arts Facilitator: Pat Ackley
When Did the Islamic Golden Age End? Ibn Khaldun on the Rise and Fall of Empire. Facilitator: Pat Ackley
MEETS
Tuesdays, February 25–March 10, 10:00 a.m.–noon
COURSE MANAGER
Pat Ackley
The remainder of this course will likely resume Fall 2020.
LOCATION
Elks Lodge, 63120 Boyd Acres Rd, Bend, 97701
FOCUS
Join course manager Pat Ackley and fellow OLLI-UO Central Oregon members for Part II of Turning Points in American History. We relive the most powerful and groundbreaking moments in the fascinating story of the United States of America.
These Great Courses lectures, delivered by Professor Edward T. O'Donnell of College of the Holy Cross, offer a different perspective on the sweeping narrative of U. S. history. Spanning the arrival of the first English colonists to the aftermath of the 9/11 attacks, this course is a captivating and comprehensive tour of those particular moments in the story of America, after which the nation would never be the same again. The topics are covered more from a "cultural history" or "sociology" perspective than traditional (dates, Great Men, etc.).
Whether they took the form of
groundbreaking political and philosophical concepts,
dramatic military victories and defeats,
nationwide social and religious movements, or
technological and scientific innovations,
these and other turning points forever changed the character of America politically, socially, culturally, and economically. Sometimes the changes brought about by these events were obvious; sometimes they were more subtle. Sometimes the effects of these turning points were immediate; other times, their aftershocks reverberated for decades.
Regardless, these great historical turning points demand to be understood. Knowing what these events are, how they came about, and their dramatic effects is essential to grasping the full story of this great world power. It may even offer you vital clues as to where America is headed in the coming years and decades.
Course manager Pat Ackley and fellow OLLI members will facilitate this new course.
TOPICS: Part II
February 12: 1831 The Righteous Crusade – Abolition; 1844 What's New? The Communication Revolution. Facilitator: Pat Ackley
February 19: 1845 The Ultimate American Game – Baseball; 1846 Land & Gold – The Mexican War. Facilitator: Bonnie Campbell
February 26: 1862 Go West, Young Man! The Homestead Act; 1862 Terrible Reality – The Battle of Antietam. Facilitator: Tom Petullo
March 4: 1868 Equal Protection – The 14th Amendment; 1872 Terrible Reality – The Battle of Antietam. Facilitator: Leslie Koc
March 11: 1873 Bloody Sunday – Ending Reconstruction; 1876 How the West Was Won & Lost – Custer. Facilitator: Maggi Machala
MEETS
Wednesdays, February 12–March 11, 10:00 a.m.–noon
COURSE MANAGER
Pat Ackley