UO Central Oregon
Prior to April 2020, most classes and events at OLLI-UO in Central Oregon were held at the Elks Lodge, mornings (10:00 a.m.–noon) and afternoons (1:30–3:30 p.m.), Mondays, Tuesdays, and Wednesdays. Due to the COVID-19 guidelines under "Safe and Strong Oregon," all classes and events are currently online. When it is safe to do so, we will resume some in-person program activities.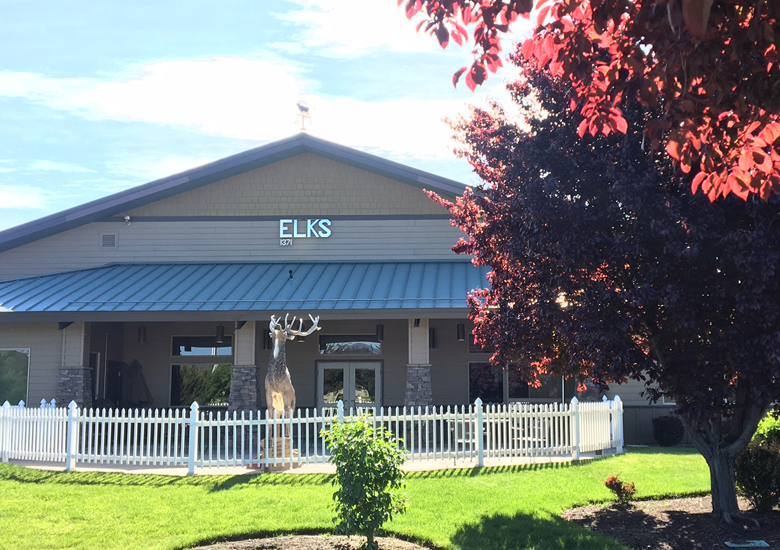 Elks Lodge #1371, Mondays–Wednesdays
(at the northeast corner of Empire Blvd and Boyd Acres)
63120 Boyd Acres Rd
Bend, OR 97701
Parking
The Elks Lodge has plenty of free, on-site parking spaces (90 of them to be exact!). Our rental includes parking in their lot.