How to renew your OLLI-UO membership online in the Member Portal
Renewing your membership online is convenient and easy. However, you are also welcome to renew your membership over the phone at 800-824-2714, or by mailing in a membership form.
Step 1
Click on the "SIGN IN" button in the upper right corner of the website to log in to the OLLI-UO Member Portal.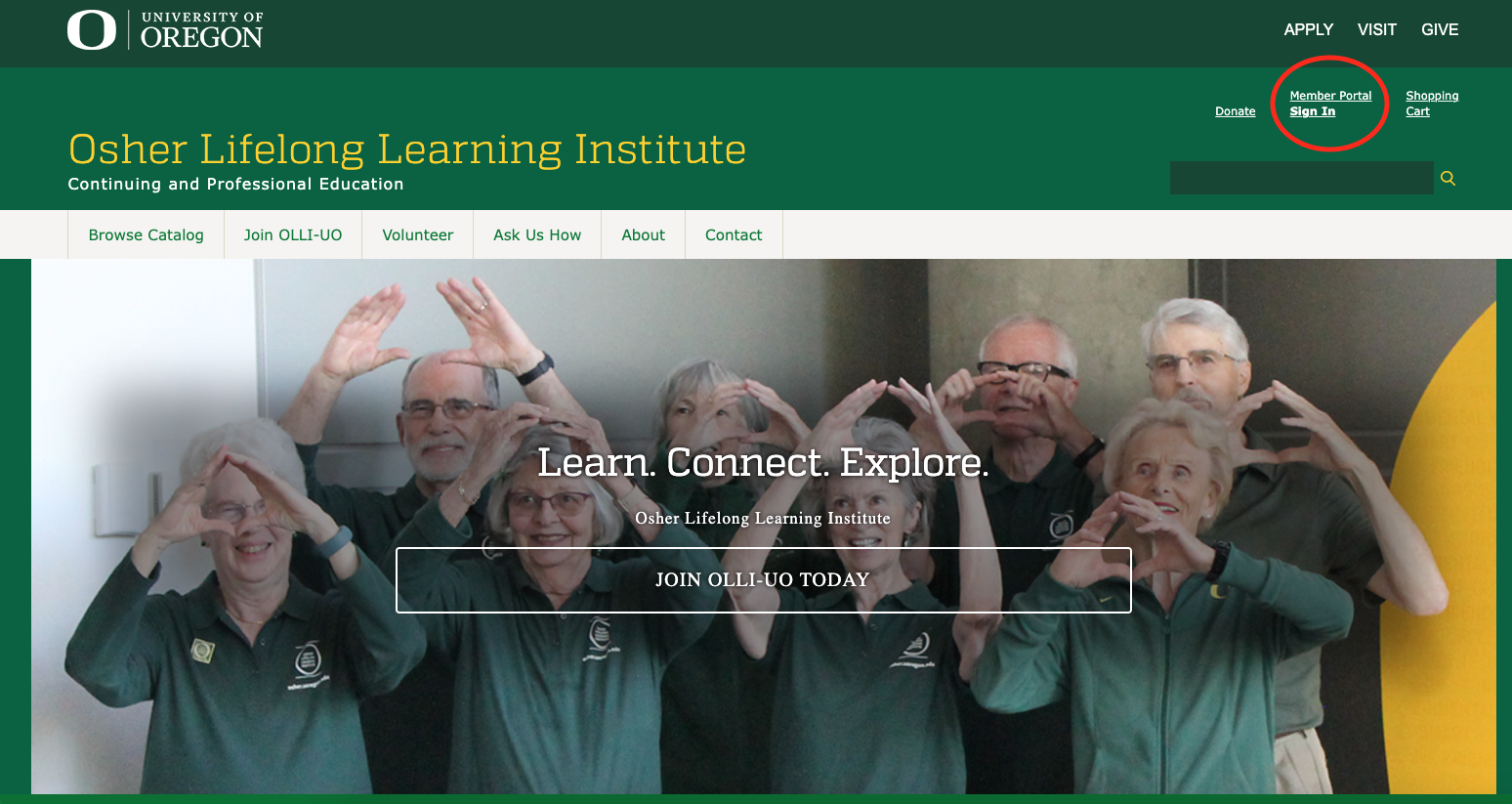 Step 2
Enter the email address we send emails to and your password, then click on the "Sign In" button to log in to the OLLI-UO Member Portal.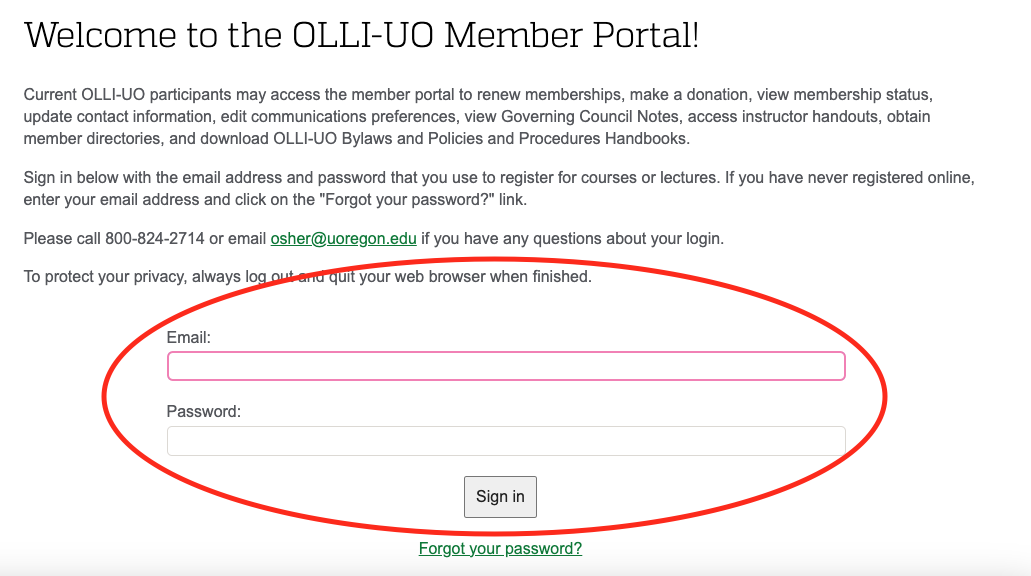 If you have never logged in to the member portal, or if you have forgotten your password, click on the "Forgot your password?" link at the bottom of the page. You will then enter your email address and click the "Reset Password" button and an email will be sent with a link that allows you to choose a new password.
Step 3
Once you are logged into the portal, look under the green "Your Membership" header for your current membership through date to see if you need to renew.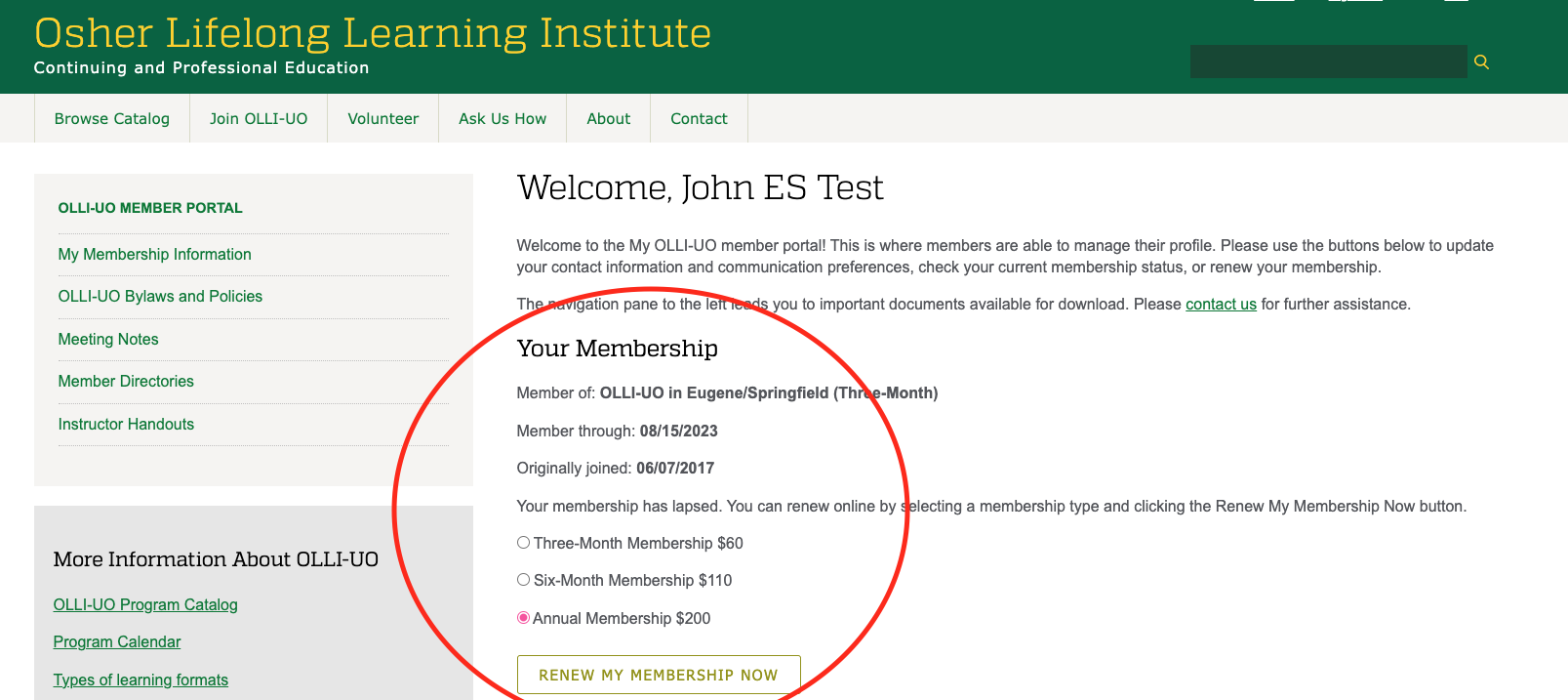 Step 4
To renew, select either the Six-month Membership or the Annual (one-year) Membership option and click the "RENEW MY MEMBERSHIP NOW" button.
Step 5
In the Checkout screen, confirm that your contact information and membership option is correct. If you need to make any changes, click on the "Return to Portal" button.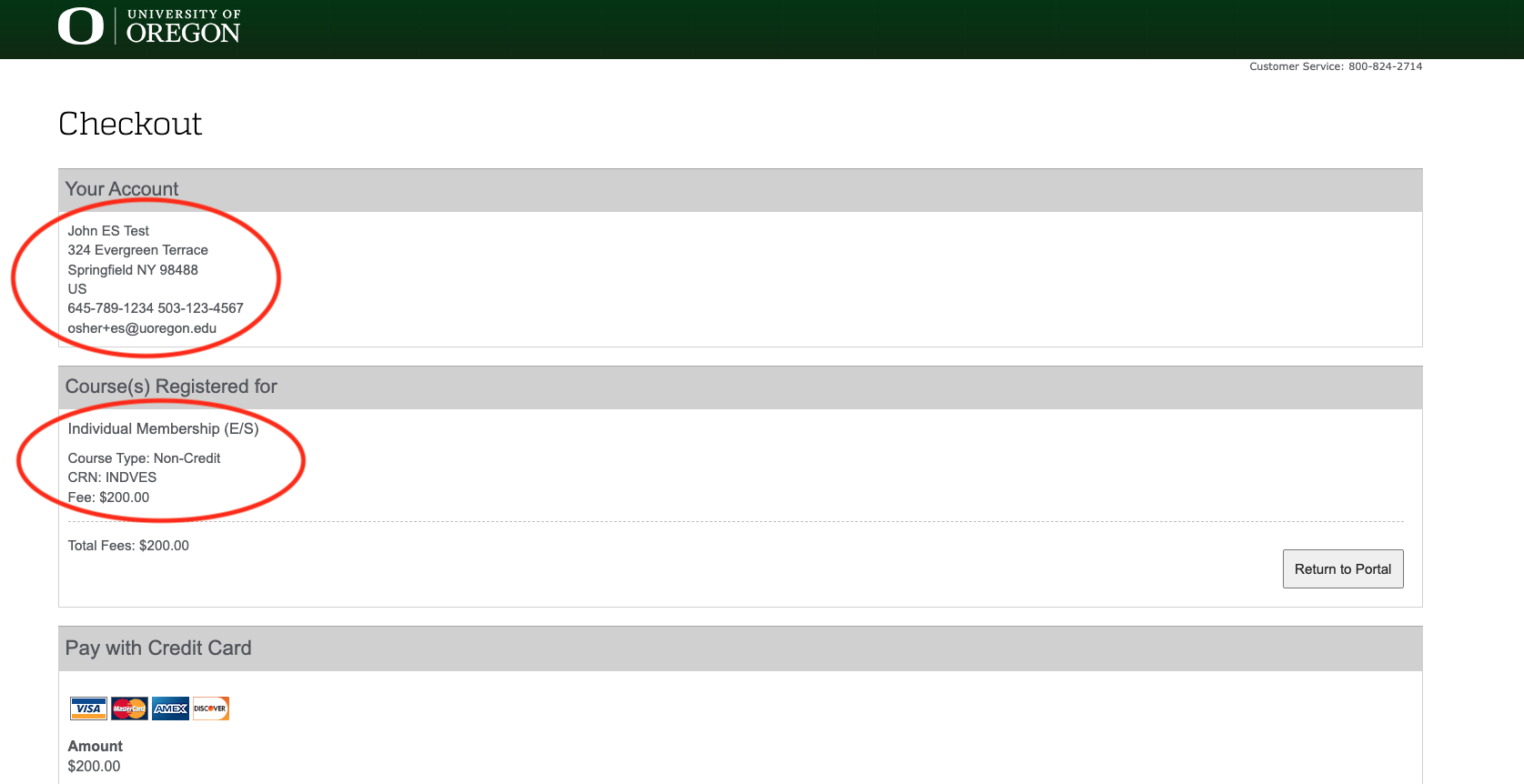 Step 6
Enter your credit card information and click on the "Submit Registration" button.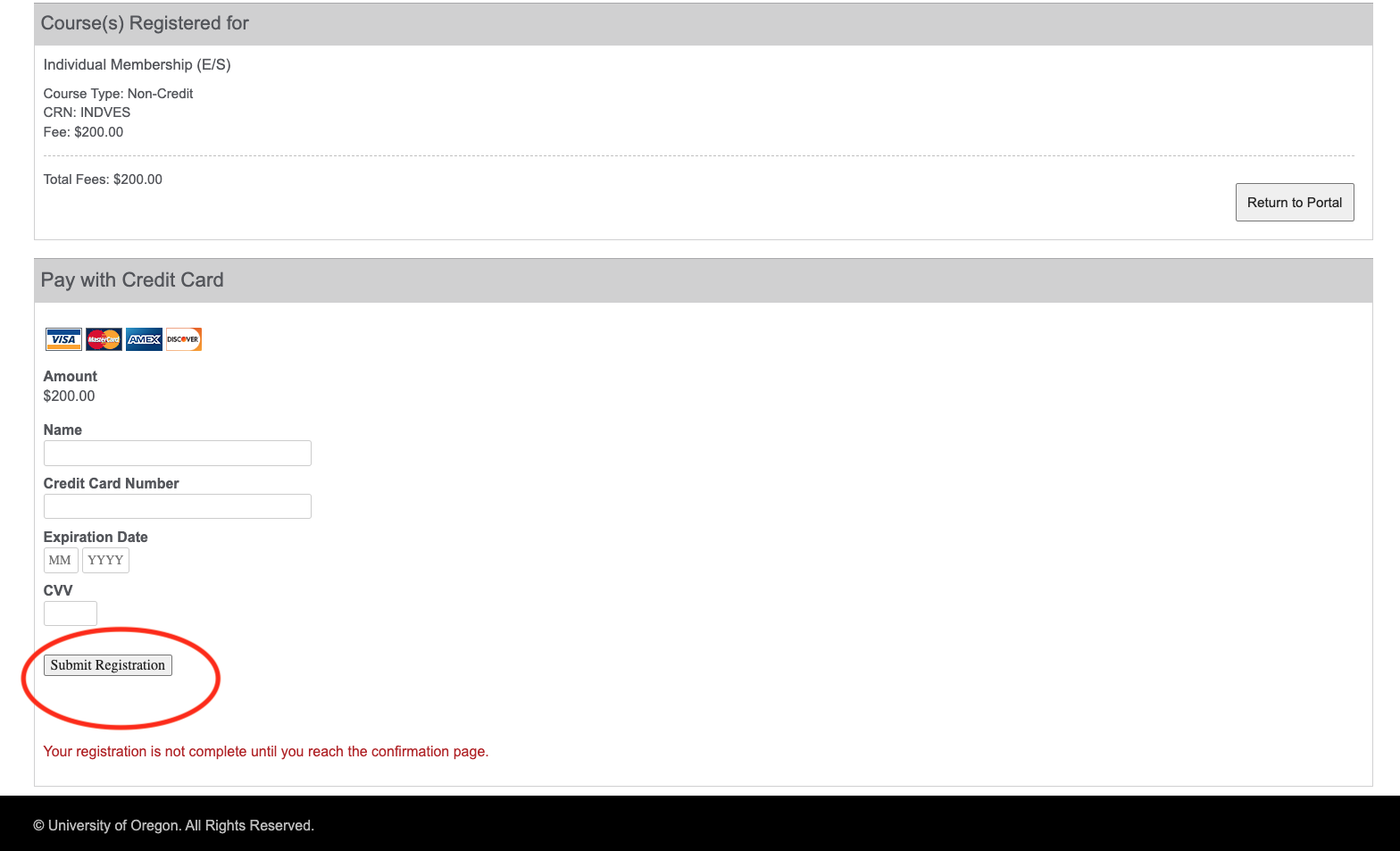 Step 7
You will see a new screen with a confirmation number and a confirmation email will be sent to your email address. If you do not receive a confirmation email within ten minutes, please contact us at osher@uoregon.edu.
---