Expand Your Mind with Lifelong Learning
Curriculum, which is member-driven, spans diverse topics such as art, history, science, literature, languages, politics, natural history, writing, music, and philosophy. The OLLI-UO experience celebrates the joy of learning, encouraging academic exploration without the pressures of grades or tests. Learners from all backgrounds and levels of education are welcome to enjoy the benefits of membership.
Lectures
Offered as series or stand-alone sessions, these dynamic presentations are typically taught by university faculty, community experts, and OLLI-UO members. The lecture format consists of a presentation followed by lively discussion.
Courses
Courses cover topics in-depth from four to twelve weeks and may encourage additional reading or preparation. Registration is usually required as seating is limited. These non-credit courses are typically taught by university faculty, independent scholars, or OLLI-UO members. Courses often incorporate instructional materials such as articles, books, and educational DVDs.
Study and Discussion Groups
These groups are designed to be an informal exchange of ideas in a considerate atmosphere. Study groups topics are well-defined and explored in-depth. Examples of study group topics include language, philosophy, science, and poetry. Discussion groups are less structured than lectures or courses, allowing for free-flowing conversation. Examples of discussion group topics include current events, films, and books.
Tours and Field Trips
Tours and field trips offer opportunities to explore cultural and community resources, both locally and regionally. Registration is always required to participate, and additional fees may be applied to cover the costs of transportation or admission. Unless otherwise noted, program events are only open to active OLLI-UO members.
Social and Special Events
Join us for periodic social events that supplement our academic studies. OLLI-UO members enjoy monthly luncheons or meetups, picnics, annual meetings, and holiday parties.
Shared Interest Groups
These groups are an opportunity for members to meet outside of the classroom with those who share a common interest. They are led by volunteers. Some examples of shared interest groups are photography, dining, and film-going.
Saturday Seminars
These four-week college-level courses are for people eager to engage in the studious seminar format. Classes are noncredit and ungraded. However, there is a good deal of challenging homework. While seminars are led by faculty who provide formal study guides and lead college-level discussions, participants are expected to be prepared to actively contribute to each session.
Participation in Saturday Seminars is open to general community members. Membership in the Osher Lifelong Learning Institute (OLLI) is not required. However, active OLLI members may register at a reduced seminar fee.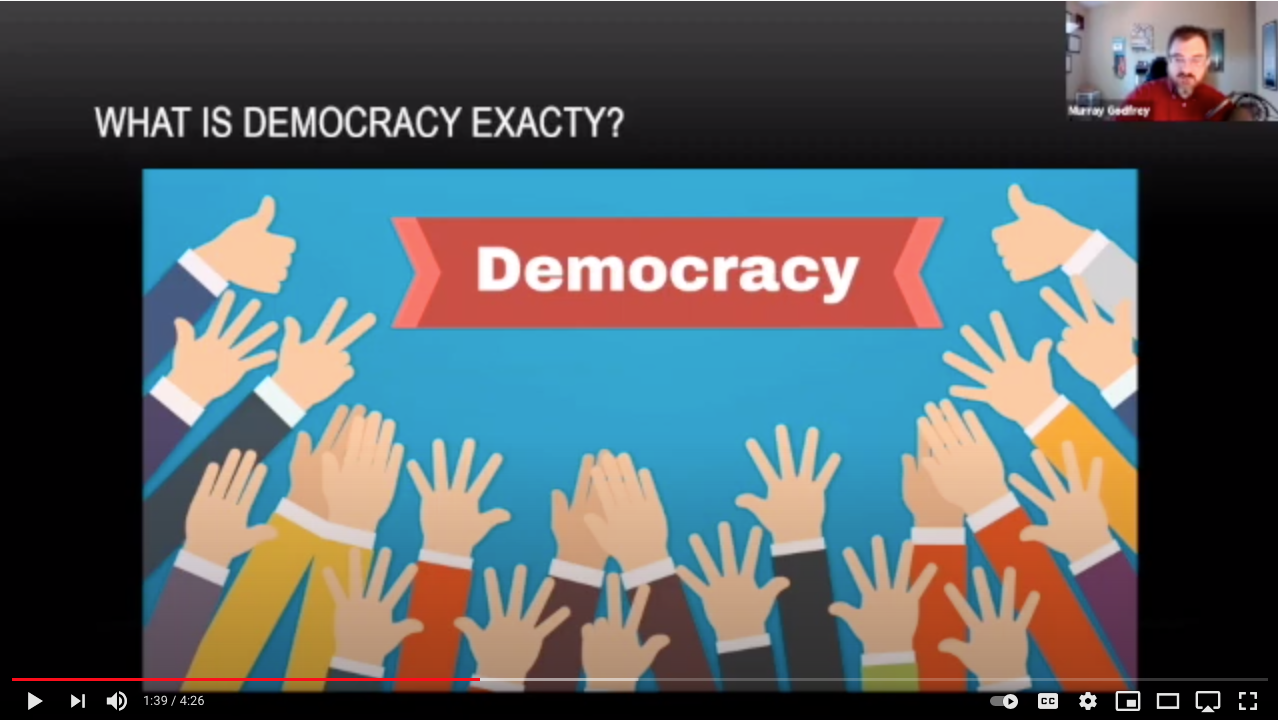 This five-minute sampler video is an excerpt of "The Life and Death of Democracies," an OLLI-UO presentation with Murray Godfrey, Associate Professor of History and Chair of the World Languages and Cultures Department at Central Oregon Community College.