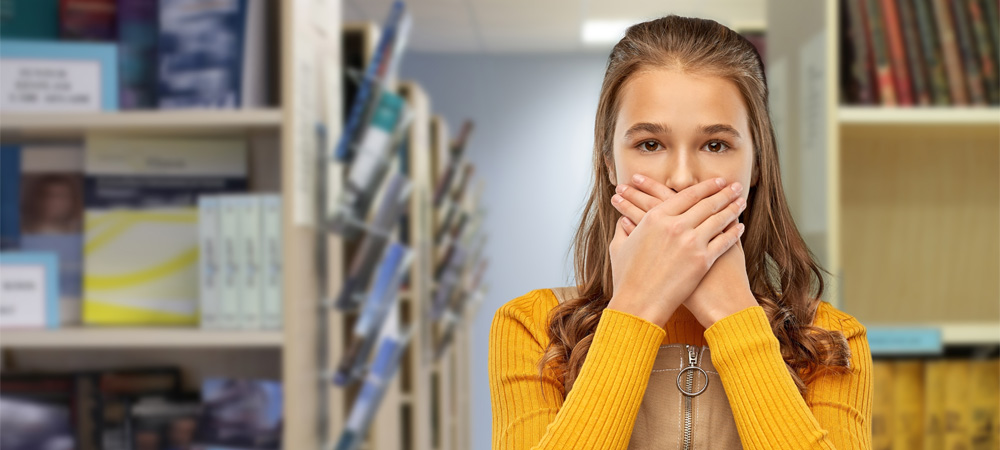 Navigating Intellectual Freedom
Friday, September 15, 10:00 a.m.–11:30 a.m.
DESCRIPTION
What is Intellectual Freedom? What is censorship? How does it relate to libraries? How does it relate to you as a community member? Join Emily O'Neal, Technical Services Manager at Deschutes County Library, for a look at the foundations of intellectual freedom, its profound connection to libraries and the devastating impact of censorship on today's library spaces. Take a deep dive into the escalating attempts to censor books and the alarming surge of challenges to all kinds of library materials. What can you do to help combat these unsettling incidents?
ABOUT THE PRESENTER
The Oregon Library Association Intellectual Freedom Committee (OLA IFC) educates and supports the value of intellectual freedom, and helps provide public oversight of any potential violations of the First Amendment in Oregon libraries. Emily O'Neal has been chair of the OLA IFC since October 2020. She is a champion supporter of intellectual freedom, supporting libraries against book challenges across the state, including drafting written statements, attending board meetings, and speaking out in support of intellectual freedom. She offers training to school and library districts, at library conferences, and within a variety of community organizations. When not championing for intellectual freedom rights, Emily enjoys teaching dance or spending time outdoors– hiking, snowboarding, rock climbing and paddle boarding with her husband and two dogs.
LOCATION
Downtown Bend Library and Zoom; presenter at Downtown Bend Library
Geology of Central Oregon: New Insights on the Tectonic Forces Shaping Oregon's Landscapes
Friday, October 20, 10 a.m.–11:30 a.m.
DESCRIPTION
Join us on a journey of discovery into the stunning volcanic landscapes of central Oregon with Dr. Daniele McKay, geologist and instructor in the Department of Earth Science at the University of Oregon. Recent geologic research has revolutionized our perception of this geologically diverse region, where tectonic forces from around the globe converge to create a diverse panorama of snow-draped volcanic peaks, landscapes created by faults, and colossal volcanic eruptions. Get ready for new geologic insights that will reshape your understanding of the global tectonic forces that create our central Oregon landscapes.
ABOUT THE PRESENTER
Dr. Daniele McKay is Senior instructor in the Department of Earth Sciences at the University of Oregon. She lives in Bend, Oregon and teaches online geology courses throughout the academic year, and field courses in central Oregon during the summer. Her research background is in physical volcanology with a focus on recent mafic eruptions in the central Oregon Cascades. She is also interested in how societies prepare for and respond to natural disasters, especially volcanic eruptions and earthquakes. She has worked with Deschutes County, the Oregon Office of Emergency Management, Oregon Partnership for Disaster Resilience, and the Red Cross on natural hazard preparedness and mitigation in central Oregon.
LOCATION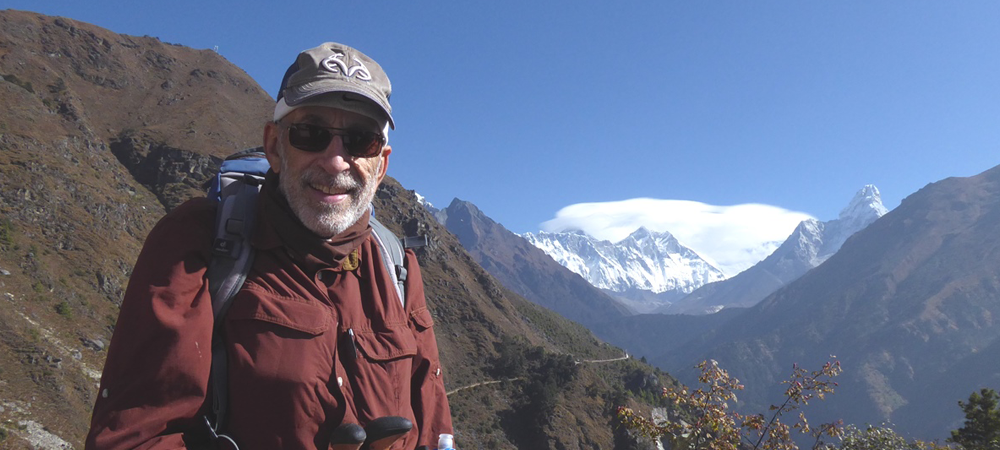 A Long Walk to a Little Library in Nepal
Friday, November 17, 10:00 a.m.–11:30 a.m.
DESCRIPTION
Come along with Bend resident Larry Weinberg on a transformative expedition among the soaring peaks of the Himalayas along the illustrious Makalu Base Camp Trail. Experience some of the most magical mountain panoramas in Nepal as Larry makes his way to the village of Khokatak and eventually to the town of Langmale Kharka at a breathtaking altitude of 14,600 feet. Along the way there are spectacular views of mountains like Everest- the highest in the world, Makalu, Lhotse, Kutumsang, and Baruntse.
In 2022 Larry embraced the cause of Ten Friends in Sisters, Oregon, a nonprofit organization on a mission to enhance the lives of the Nepalese people by building small village libraries in the remote areas of the Himalayas. Larry envisioned a little library in Khokatak at the Balsudha Basic School to honor the memory of his parents and brother. His remarkable trek to the Himalayas takes Larry to that little library he helped to create that would become a symbol of his unique commitment to the people of Nepal.
ABOUT THE PRESENTER
Larry Weinberg moved to Bend in 2005 following his retirement from Boeing in Seattle. He has taught mathematics at Central Oregon Community College and Oregon State University–Cascades campus. Larry is on the Board of Directors of Ten Friends (a Sisters-based nonprofit) and the Deschutes Land Trust's Fundraising Committee. Larry has shared tales of his past travels in Africa, South America, Asia and Europe in several entertaining presentations to OLLI and REI in Bend.
LOCATION